AT OUR MEETING IN MARCH 2004 WE HELD



"THE BEYOND HUMPTY CHALLENGE"



The idea was to take a simple egg shape and make it into a doll. Everyone that entered received an Easter Egg and the Winner also received a bigger Easter Egg.



It was a lot of fun and we had about 14 entries.
BEYOND HUMPTY ON DISPLAY
The large Flapper Egg(centre) is by Beth Davis
AND THE WINNER IS - OYA -AFRICAN GODDESS OF STORMS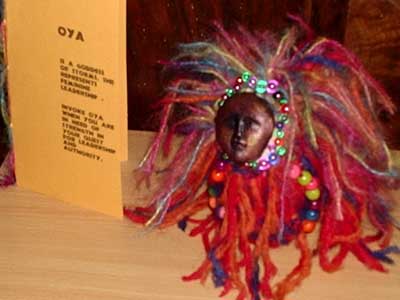 BY PAULINE TONKIN
Pink Sequinned Egg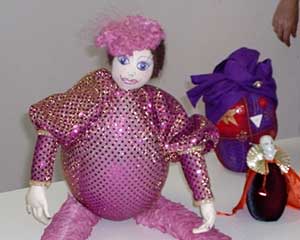 From Judy Willkinson
Pierrot & Erte half doll Eggs by Delys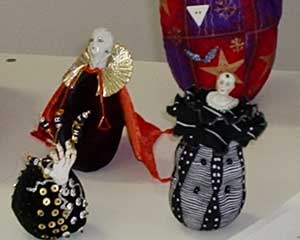 "Birth Egg" (in front) by Kelsey
Close up of Kelsey's Birth Egg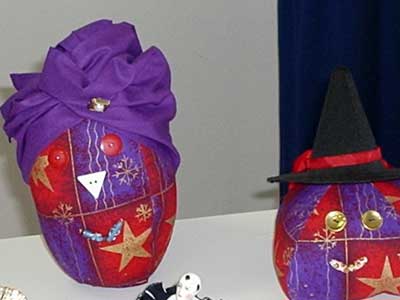 Helen's Colourful Duo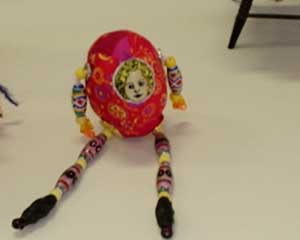 VAL POWER'S ARTY EGG
CRACK
BY MICHELLE SMITH
Margaret Harrold's Egg Bag
Margaret used the egg pattern pieces to make a bag & a pindoll
Green Caveman Egg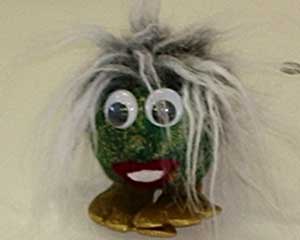 Made by Joan Sofoulas
Connie's entry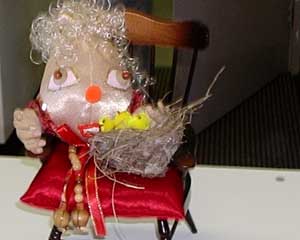 Too big for the Nest Egg
Close up of Delys'Pierrot Doll