Meets:

Last Saturday of the month at St. Nicholas's Church Hall,

The Boulevard, Floreat.Western Australia

at 2pm.

AIMS To foster Cloth Dollmaking in WA and to offer support and friendship to members. Western Dollmakers have a wide range of expertise to share and new members are given help in all aspects of dollmaking .

Demonstrations of various techniques are a regular part of our meetings.



CONTACT SECRETARY- Margaret Harrold - (08)94474535

EMAIL - mikeandmarg@iprimus.com.au




Beth Demonstrating Shoe Making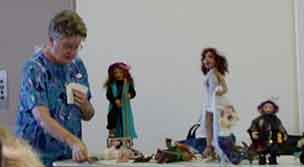 At the January Meeting 2004
Some of the dolls at the January 2004 meeting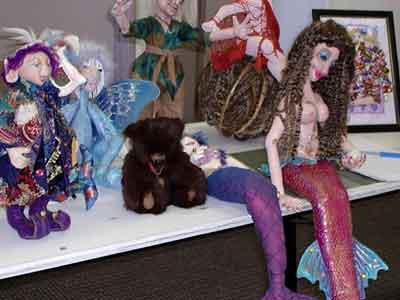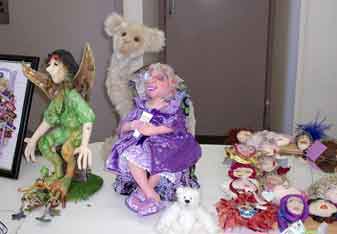 More Show & Tell January 2004
Beth enlightens us on the uses of an air gun in dollmaking
Anna Shows us some dolls
that were made in a workshop
Rhonda explains how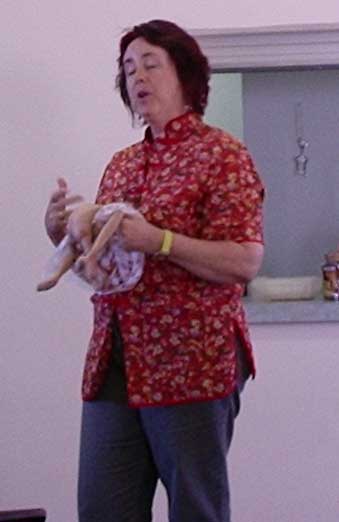 she designed her doll
At the May 2004 meeting we began THE GREAT ELF QUEST - 40 elves were made and each one would go to 5 different members, where they would collect various objects and different items of clothing, so that at the end of the quest, each participant would receive their own elf back complete with a box full of extra items.

We aim to set up a Post Office at the monthly meetings, so that those that could would be able to swap the boxes and save on postage.

Jennifer & Annemarie were appointed Post-Officers




AT THE JUNE 2004 MEETING WE HELD A DISPLAY OF DOLLS MADE FROM PATTERNS BY ELINOR PEACE BAILEY. OUR CLUB BEGAN ABOUT NINE YEARS AGO FROM A SMALL GROUP THAT ATTENDED ELINOR'S FIRST CLASS IN PERTH ORGANISED BY PATCHWORKS OF WA.

SOME OF THE DOLLS DATED BACK TO THAT CLASS AND SOME OF THE FACES WERE PAINTED BY ELINOR HERSELF



WE HOPE TO HIGHLIGHT THE WORK OF VARIOUS DESIGNERS AT FUTURE MEETINGS.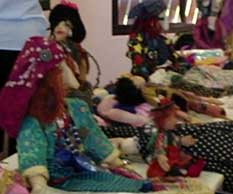 ZELDA AND SOME OF THE DOLLS MADE BY VAL
SOME OF THE DOLLS MADE BY PAULINE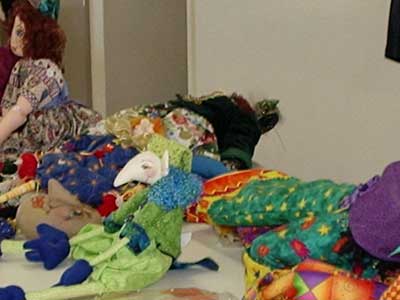 ELF MADE BY BETH KLOKIED
OVERVIEW OF DISPLAY

Pauline used the sticks from the Evening Primrose,various leaves and a few dried flowers to make this rustic number.